April 15, 2010 – 2:13 pm
The Frame Maker is once again pleased to contribute a series of custom frames to the SDSU Children's center annual "A is for Art" project. Collecting many pieces of student-created art from the past year, this program is truly inspiring as some of the works are from kids as young as 18 months old!.
Through out the school year, the Center brings in professional artists from many disciplines to work with all the different age groups in creative process art art sessions. The results are not just wonderful guided art pieces, but also wonderful stories of children's experiences and creative development recorded in these canvases.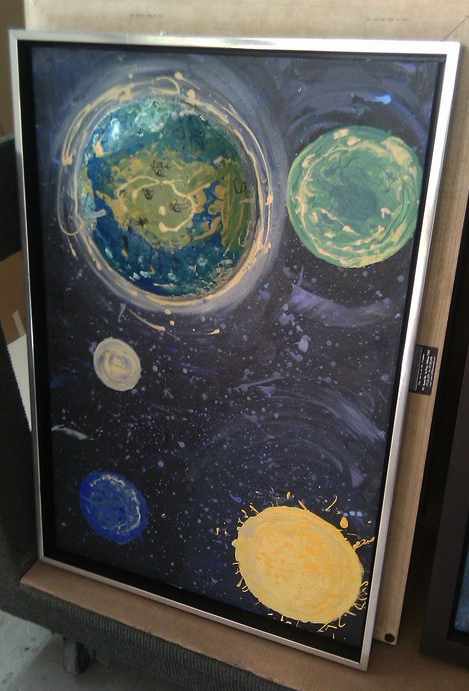 The project culminates in a "gallery" opening and auction of the kids's work that benefits the continuing programs at the Children's Center on the SDSU campus. The gallery is actually the KPBS soundstage, generously reconfigured by KPBS for the evening into a white wall exhibition space with elegant lighting and catering, staffed by SDSU student volunteers and attended by the children, proud parents and staff of the Center as well as supporters across both the SDSU campus and the San Diego art and education communities.
The event is this Friday April 16, 2010 at the KPBS studios on the SDSU campus, please visit the A is for Art project online for more information.