April 8, 2008 – 9:28 am
The Frame Maker is proud to be supporting a terrific arts education program for pre-school children at the San Diego State University Children's Center on the SDSU campus.
The Children's Center philosophy is both simple and complete:
The SDSU Children's Center features a relaxed and loving atmosphere in which children are free to explore, learn and create through play. To foster the development of the whole child, activities are planned to provide maximum physical, social, emotional and intellectual growth – and continuous exposure to the tools for learning. Our main goal is to helpchildren learn and develop in ways that promote their own growth, as well as getting along with others.
(reprinted from the Children's Center website)
Each school year, Center Director Robin Judd coordinates ongoing sessions that bring professional working artists to kids at each age level at the center. Together they learn and practice art making in different mediums and styles, resulting in a collection of refreshingly sophisticated finished artwork in the spring.

"Scribble, Scrabble, Paint" by The Koalas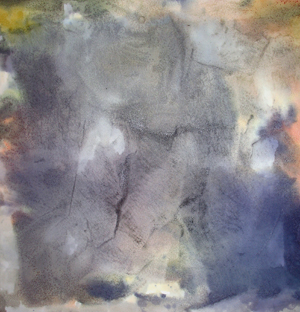 "Fruits & Vegetables" by The Seals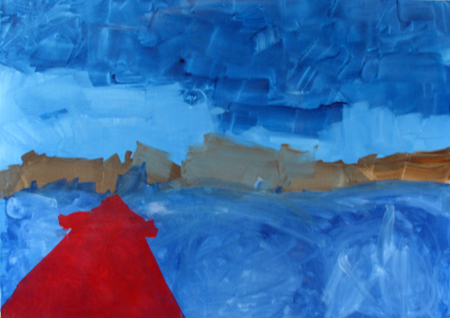 "The Big Red Boat" by The Whales & Elephants
The collection is exhibited in the Children's Center in March, presented with additional events for kids and parents culminating in the "A is for Art" Benefit Auction of the collection at the KPBS studios on SDSU campus, this Friday April 8, 2008. The Frame Maker is proud to supply simple gallery framing for 31 pieces this year in sponsorship of this great open-to-the-public event along with KPBS, Michael's Printing, SDSU Associated Students and other campus offices and agencies.For a complete list of sponsors, schedules and locations, please visit the
"A is for Art"
information page.