April 6, 2010 – 3:09 pm
We were blown away by Dario Robleto's phenomenal creations exhibited at the ArtistsRespond! show at MCASD in 2008-1009, and so are excited to his name among the contributors to this year's MCASD benefit art auction.


Notes on Electronics (Make Me Whole Again) is an iris print from another area altogether of Robleto's body of work. Though small and discreet in comparison to the intricately constructed room size installations previously at MCASD, it offers comparable conceptual provocation on closer inspection/ Here is the image from the MCASD Art Auction site: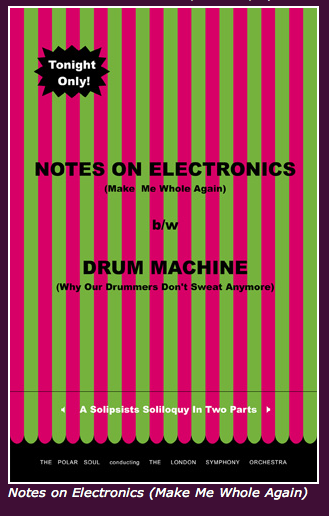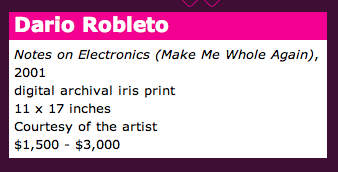 For the complete catalogue of work available at the April 21 event, please visit the 2010 MCASD Art Auction site.