March 22, 2010 – 2:46 pm
MCASD's Thursday NIght Thing (TNT) returns this week to the Jacobs Building complex at MCASD Downtown.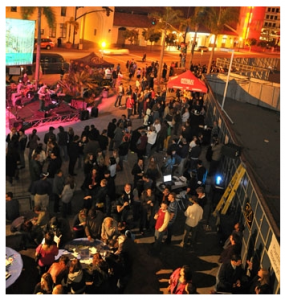 TNT: ON THE VERGE
Thursday, March 25 , 7-10 PM
MCASD Downtown, Jacobs Building
Members: Free / General: $10 / Students: $7
As spring moves into full swing, TNT will celebrate new beginnings and the transformation of MCASD Downtown into a site of artistic experimentation and innovation, on the verge of the latest in contemporary art practice.
Featuring the premiere of newly commissioned works by artists Laerke Lauta, Ruben Ochoa, Lael Corbin, and Mara De Luca, this TNT will include artist talks with each exhibiting artist, live music, aerodynamic-inspired art-making experiences, and more.

For more information and advance tickets, please visit the TNT page on MCASD.org