January 6, 2009 – 6:28 am
By way of introduction, we'd like to point out an interesting article by arts critic Robert Pincus published in the Union Tribune over the weekend about the art museum "scene" in San Diego and how the collaborative vibe between institutions is a major strength in surviving a weak and uncertain economy. Pincus quotes MCASD Director Hugh Davies on the "unprecedented" level of cooperation between San Diego art institutions in putting on strong shows and staying true to their repsective missions despite smaller budgets and reduced endowments.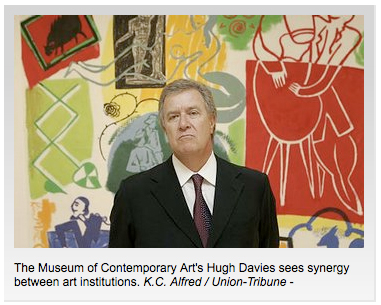 We couldn't agree more with the idea that working together is good for the local art community, no matter what the economic context, which is why we @ The Frame Maker have worked hard to support local non-profit and emerging art institutions for over three decades through courtesy pricing and annual donations of both cash and professional framing and art services.
Given the uncertain economic outlook ahead for all of us, we are excited and very proud to take a turn in 2009 as a corporate sponsor of the Museum of Contemporary Art San Diego. In the same spirit of cooperation and "collegiality" cited by Pincus, we are working with MCASD on a number of projects, beginning with the frames we are finishing right now for the first Cerca Series show of 2009: Javier Ramirez Limón, opening January 18, 2009 in MCASD's La Jolla galleries.
"The exhibition will present two documentary photography series that–separately and using distinct photographic techniques and conventions–document different moments in the process of migration and adaptation of Mexican communities in the Southern United States. Ramírez Limón's color portraits in the series Mexican Quinceañera (2006-2008) capture central characters in real festivities celebrating the 15th-birthday of adolescent women living in San Diego County–the equivalent to Sweet 16 parties in the United States. These images are brought together with black-and-white landscape photos from the series De Altar al Sásabe (2007) taken in an area of the Sonoran desert known as Altar, a remote and dangerous region where illegal migrants and drugs are smuggled north."
You can read the rest of this excellent summary at artdaily.org, "The First Art Newspaper on the Net".
The Frame Maker is proud to provide the framing for all 22 pieces in this show to begin 2009 in support of MCASD. Pictures and more links to follow.