August 28, 2008 – 4:44 am
The Frame Maker has had great respect for San Diego artist Manny Farber's work for many years.
We wanted to share this open letter from our friend Mark Quint, received last week.
Friends,

It is with deep sadness that I am writing with the news that my dear friend Manny Farber passed away Monday morning at his home in Leucadia.

I first met Manny when I moved back to San Diego in 1982. He was already a legend in the worlds of art and film criticism. Nonetheless, Manny agreed to allow me-an unknown and untested art dealer-to represent his work. That marked the beginning of a 25-year professional relationship that was fundamental to the development of my gallery. Much more importantly, it was the beginning of a profound friendship with Manny and Patricia. I am blessed as that friendship included countless hours of laughter, discussion, and learning from a truly remarkable man.

Over the next days, weeks, and months, we will surely have the opportunity to celebrate Manny, and remember and understand the depth and breadth of his brilliance and accomplishments, his legendary wit, and his acerbic sense of humor.  But, what I will remember most is Manny's humanity, his kindness, and his trust. He will truly be missed.

With warmest wishes,

Mark Quint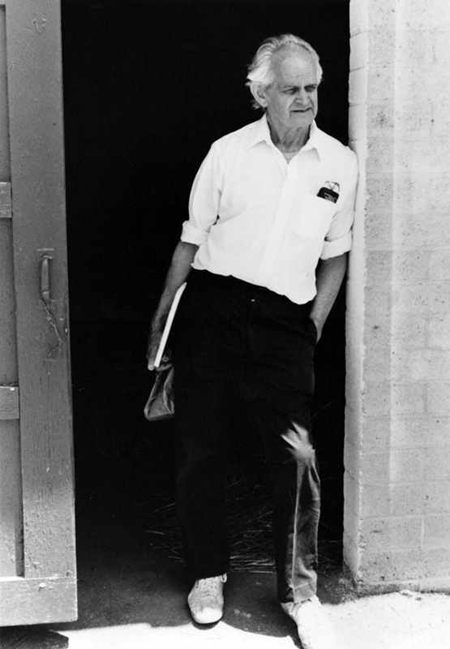 Mark also included this link to the
New York Times obituary
for Manny Farber, whose last retrospective was at
MCASD
in 2003.