April 3, 2008 – 9:32 am
Many people are familiar with artist Richard Serra and his massive organic steel sculptures. To see him translate the same power and emotion into a 26 x 36 piece of paper in his 2007 color etching "Paths and Edges #11", up close before mounting and framing under glass was an unexpected pleasure and privilege.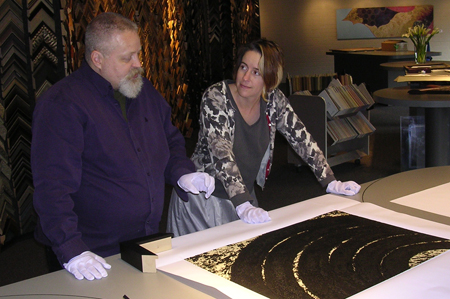 The Frame Maker designer Tom Houk working with MCASD Senior Curator Stephanie Hanor, PhD, on the layout of "Paths and Edges #11".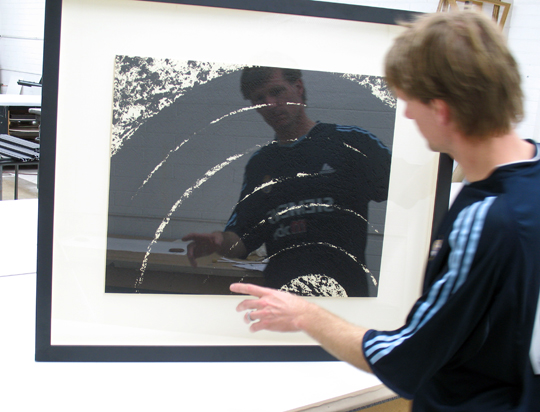 Checking the final fit of "Paths and Edges #11" into a museum box frame under glass.
See the MCASD online catalog entry for this piece.