March 11, 2008 – 10:24 am
Not only are several of the pieces in MCASD's 2008 Art Benefit Auction by prominent 20th century artists, but they offer significant insight into many aspects of creating, displaying and preserving significant fine art work.
The 1953 painting "In Company" by Surrealist Gordon Onslow Ford is casein (milk based) paint on a fine linen. Originally stretched on a wooden frame of some kind, this painting needs extended conservation work to be re-stretched properly.
For purposes of display now, The Frame Maker gently stretched the canvas over 100% cotton museum board using Ph neutral, 100% reversible adhesives and a light touch.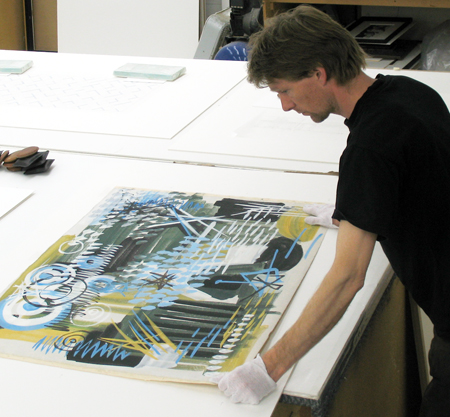 The painting was then framed in a fabric wrapped liner and gallery black frame without glass to allude as accurately as possible to the painting's original presentation.See the
MCASD online catalog entry
for this piece.
Having explored the recent Robert Irwin installation at MCASD in person, it was fun for The Frame Maker staff to see the final design drawing for the installation "Light & Space" as it left the artist's hands and then properly prepare it for display at the MCASD auction.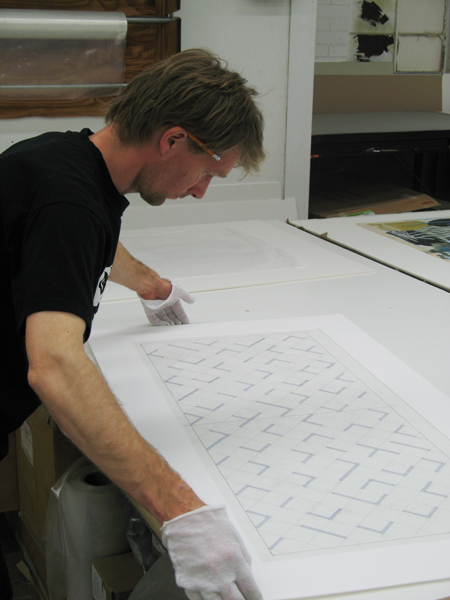 See the MCASD online catalog entry for this piece.